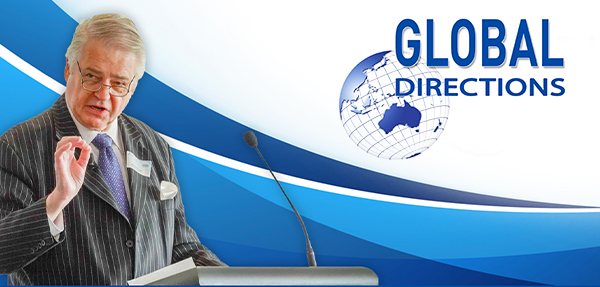 Rudd Government – One Year On: Relations With China
November 4, 2008
The Rudd Government has now been in power for exactly one year. It has been a tough year but the Government has managed to survive a lot of turmoil.
Kevin Rudd is the first Western leader in history fluent in Chinese language and history. His knowledge of China is appropriate for the rise of the "Chinese century".
China's contribution to Australia's booming economy has contributed to a slow change in attitudes towards racism in Australia. There has long been a deep-seated fear of China: "the yellow peril". The European settlement of Australia also saw Chinese workers arriving to help provide menial labour. There were violent racist actions committed against Chinese workers in the 19th century. Meanwhile the emerging trade union movement also opposed the influx of Chinese labour because of the fear that they would lower wages.
Anti-Chinese fears gathered momentum in 1949 after the Chinese communist revolution. Election posters from the conservative parties in the 1950s and 1960s portrayed yellow or red arrows pointing from Asia as the communists were allegedly continuing their headlong march across south-east Asia into Australia. China was seen as a country with a huge population looking longingly at the vast empty space in Australia.
In 1996, maverick conservative politician Pauline Hanson flashed across the political sky. She tapped into the tribal memories of the yellow peril. She was a Liberal candidate in a solid Labor seat (previously held by the former foreign minister Bill Hayden); she was standing simply to give the Liberals a presence. But her racist comments forced the Liberal Party to disown her. She then ran on her own ticket and scored one of the most amazing election victories of the 1990s. She criticized both the Indigenous population whom (she claimed) lived off welfare and the Asians who worked too hard (and cost Australians their jobs).
Her political career was short-lived. All the major political parties co-operated – for the first time ever – to drive her out of politics. She left politics and capitalized on her celebrity status in non-political appearances in television entertainment programmes.
A year ago she tried again for Parliament but got nowhere. Times have changed. The Australian mood on China has changed. Although technically still a communist country with a huge population, Australians now see the Chinese as wanting to make trade – and not war. They know the importance of China for their economic growth. There is a new found respect for China.
The Rudd Labor Government will therefore see a subtle shift in Australia's foreign policy focus. The United States may be an old friend – but China is a new friend for a new century.
Picture from Wikipedia