Global Direction banner 1d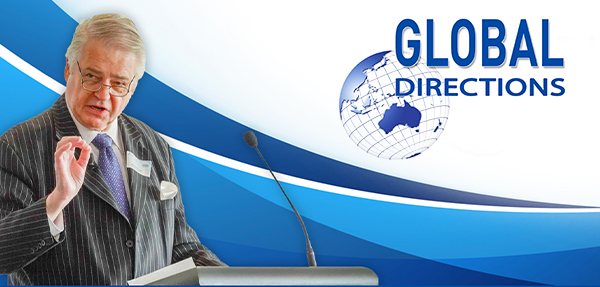 Futurist | Consultant | Speaker | Media Commentator
World Leading Authority:

Dr Keith Suter is a Global and Economic Futurist and a business consultant on innovation and strategic planning. Dr Suter has achieved three doctorates. He has been for many years the Foreign Affairs Editor on Australia's Channel 7's Sunrise Program.
Learn more about Keith Suter
Contact us for Consulting & Speaking Enquiries
Contact us for Media Enquiries
DR KEITH SUTER – FUTURIST
Dr Keith Suter is considered to be one of Australia's

most influential Global Futurists and media

commentators on national and foreign affairs.
Enquire about booking Dr Keith Suter
A.S
Keith was excellent, very knowledgeable with a good delivery that was easily understood. Wide ranging and relevant topics covered.
A.S
"Dr. Keith Suter has been experienced as very professional and cooperative. Pleasant personality who was very much engaged with the event even beyond his responsibilities. Was able to moderate the discussion in such a way that we get most out of the meeting."
A.S
"Highlights of the day included the very powerful and thought provoking keynote address by Dr Keith Suter. Keith Suter's presentation was superb, his views were very well received by all attendees and staff, we have had some fantastic feedback regarding his presentation."
A.S
"Dr Keith Suter would have to be one of the best guest speakers our company has used. He is knowledgeable in so many different areas, and communicates complex ideas in a logical, common sense way that everyone can understand, in an extremely engaging manner.
A.S
"Dr Keith Suter was excellent and very favourably received by our audience. He spoke eloquently on the topic assigned to him and used was a wonderful addition to our conference line-up."
A.S
"Keith was an excellent speaker who provoked thought, made some interesting points and was the ultimate professional to deal with."
A.S
"Keith gave us more than we could have asked for in inspiring forum participants, opening up eyes and minds to new ways of looking at things. Keith's presence helped draw in more participants than we have ever had before, and his dedication and skills helped made us shine."
A.S
Dr Suter is an exceptional speaker with the presence to hold the interest of the audience from beginning to end."
A.S
"Excellent! Dr Suter spoke for 40 minutes, but it only seemed like 20. His intellect and knowledge is awesome, but he presented some extremely complex and serious global matters in a language that all could understand. Not only was his presentation extremely interesting, but very entertaining."
A.S
"Keith was an extremely easy presenter to work with and his great sense of humour and enthusiasm made it a pleasure in the planning stages. He utilised our briefing conversation well in developing his presentation to suit the sector and our audience. As our opening address, he set the scene very well for our focus on strategic thinking."
A.S
"Keith was great. By the time he gave his presentation, he knew as much about our association as we do ourselves. His preparation was thorough, his content was relevant, and his presentation was insightful and inspiring. Our delegates felt that he was a great opening speaker."
Video Showreel
World Class Speaker
Dr Suter is an experienced, professional and awarded presenter renowned for explaining complex global and business issues in a way his audiences can digest and understand.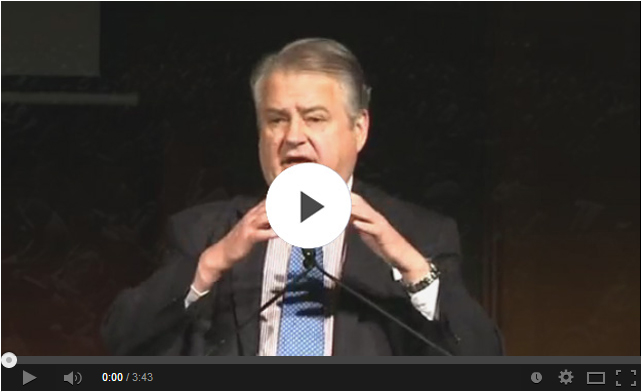 WHY BOOK KEITH
Why book Dr Keith Suter (Global Futurist) CONSULTING & SPEAKING?
GET READY: INNOVATION, TRENDS, DISRUPTION & FUTURE INSIGHTS.
Keith is a highly credible expert, not just a distinguished academic. He has worked with thousands of businesses, large corporate and NFP organizations.
CONSULTANT
Keith's consulting skills are recognised globally. He has worked with many of the world's leading organisations (consulting on Emerging Trends, Strategic leadership, Business Disruption, Global Affairs, and Organisational Transformation), helping his clients identify and drive strategic innovation, retool inefficient management practices, and deliver valuable breakthroughs. His ideas and work have been recognised globally, as a world leader in identifying and strategically shaping business and organisations through innovation and leadership.
MEDIA COMMENTATOR
Keith regularly features on TV, print and radio, he shares his sound, up-to-date knowledge of global, national and business affairs.
CONFERENCE SPEAKER
Keith is an engaging, entertaining and dynamic presenter. For each client he creates a unique keynote, based on the client's brief and audience expectations. He is always remembered long after the conference by audience members for his sense of humour and thought provoking insights.
Consulting, speaking and media arrangements are designed on a case-by-case basis. If you're interested in consulting with Keith, please Contact Us.
Dr Keith Suter (Futurist) is one of the world's great thinkers and consultants.
KEITH IS ONE OF THE WORLD'S MOST INFLUENTIAL CONSULTANTS, FUTURISTS AND BUSINESS THINKERS.
AWARD WINNING SPEAKER:
Voted "Australian Communicator of the Year".