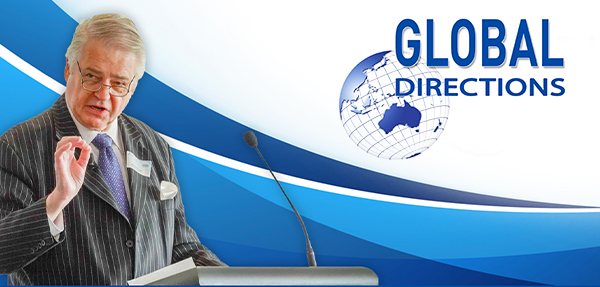 Principal for a day.
November 4, 2008
Schools have changed a great deal over the years. Last week, on May 28, about 50 people in this state were given the opportunity to be a Principal for a Day and so see what teaching and learning are like nowadays at the sharp end. This was part of the state's observance of Education Week.
Principal for Day is also part of a global programme, with sister activities in New York, Los Angeles, Chicago and Auckland, as well as other locations in Australia.
I was invited to go to Ultimo Public School, where the Principal is Stephanie Searle. The original school was opened on a nearby site in Pyrmont in 1858. The buildings and locations have changed over the past 150 years. The current school was totally refurbished in 2002.
Being 150 years old is a great achievement. It is about as long as the formal provision of state education. NSW politician Henry Parkes called for the creation of a "national" (or public school) system of schools to make better use of the limited funds available for education. At that time more than half of the NSW children received no education at all.
The 1880 Public Instruction Act focussed the control of education in a new NSW Ministry of Public Instruction. A network of government educational institutions was established: Public Schools, Superior Public Schools, Evening Public Schools and separate high schools for boys and girls. The Ministry changed its name in 1915 to the Department of Education. Ultimo Public School is therefore older than the Department that runs it.
The current school enrolment is 265 students from kindergarten to year 6. There are 11 classes. 74 per cent of students speak a language other than English. 35 per cent of the students are Chinese speaking. 16 students are Aboriginal or Torres Strait Islander.
I was most impressed by the quality and dedication of the staff. The parents also take a great interest in the school. Some local businesses are also involved with the school and so the school is the centre of a thriving community.
The students were a delight to be with. One of my activities was to be a judge in a public speaking event. All the students were of high quality and it was very hard to select the best.
In the United States fear of public speaking is one of the greatest fears confronting Americans (I imagine that an Australian survey would reveal a similar trend). Therefore it was very pleasing to see a school equip young people with the ability to stand before their fellow students and speak. It is a great skill to have – providing you can overcome your fear of public speaking.
One continuing theme in many civilizations for the past two thousand years has been the high importance placed on education. An Athenian teacher (say) from two millennia ago would feel at home with the state's concern about education. Education remains a key quality in determining a person's chances in life.
Similarly education is important for the nation. Education alone is no guarantee of national success. But in today's world no country has flourished without a flourishing educational system.
Therefore it was important to mark Education Week as a way of noting the overwhelming importance of education. The really lucky people last week got to go back to school again – this time as a principal.