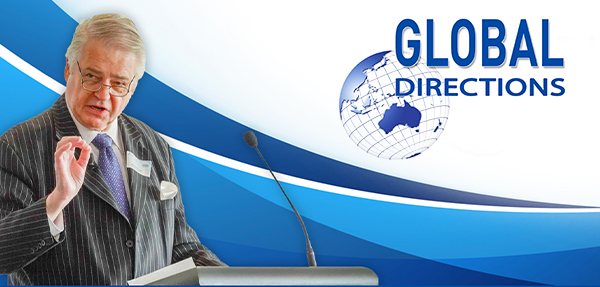 Hard Jacka: The story of a Gallipoli Legend
November 4, 2008
24th April 2008.
This morning I spoke at Wesley Mission's Frank Vickery Village at the very moving ANZAC Day service. Part of my talk concerned a new book on Albert Jacka, the first Australian to win a Victoria Cross in World War I.
This book is "Hard Jacka: The Story of a Gallipoli Legend", by Michael Lawriwsky, Sydney: Mira Books, 2007.
On May 19, 1915, Jacka, this poorly educated, tough, muscular 22 year forestry worker, jumped into a Turkish trench at Courtney's Post, Gallipoli. He shot five Turks and bayoneted two more (other Turks fled in fear).
Surrounded by bodies, he then decided to have a relaxing smoke. Lieutenant Keith Wallace Crabbe arrived on the scene. "I managed to get the beggars, sir", Jacka casually told him.
The officer could hardly believe what Jacka had achieved single-handedly with an old rifle and a bayonet – and an immense amount of courage. There was no question that he deserved the VC, the highest military award for bravery.
He was one of the most efficient Australian killers in the war. He was later sent to the Western Front, where he won a Military Cross and Bar (that is, a second Military Cross). Some believe that he should also have obtained a Bar to his VC (that is, a second VC).
But despite all the decorations, he was no hero to the top military brass. He was never one of them. Perhaps Jacka was ahead of his time. He was not rude to his officers out of principle. He did not make a habit of it.
Instead, it was more a matter of standing up for his men against the unreasonable demands of senior officers, many of whom had no direct experience of what the fighting entailed. They were expecting their soldiers to do something that they themselves were not doing.
After even more wartime service, Jacka eventually returned home to Victoria in October 1919 and he received a hero's welcome. In 1920 he formed a business partnership with two of his former junior officers and the controversial millionaire and racing identity John Wren. The business prospered until the Great Depression in 1930.
He also became Mayor of St Kilda and campaigned on behalf of the unemployed. He was well liked in the local community. His life started to go downhill in 1931. He himself became unemployed because of the Depression and he tried being a commercial traveller. His marriage also broke up that year. He had never fully recovered from his extensive war wounds. His health deteriorated.
He died, aged 39, at the Caulfield Military Hospital on January 17, 1932. He was given a state funeral, with eight VC holders being the pall bearers and thousands of people lining the streets for the funeral cortege.
The state and Australian governments cared much more for him in death than they ever did in life. But, then, Australian soldiers were not treated all that well then.
Perhaps because of his difficult personality he never quite achieved the fame of some other Australian soldiers, such as Simpson and his donkey.
This is a pity. After all, he probably spoke the most famous Australian expression in the war – as a prelude to his being awarded the first Australian Victoria Cross of the war.