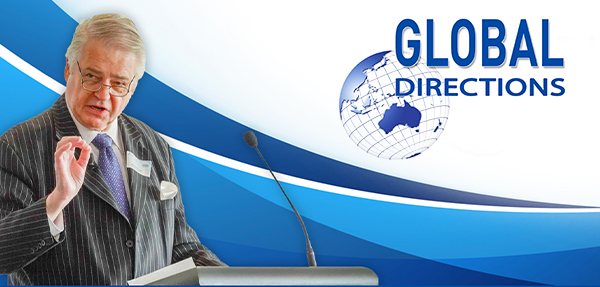 Corruption – Archive Article
December 13, 2008
RADIO 2GB NEWS COMMENTARY BROADCAST ON FRIDAY JUNE 12 1998 ON RADIO 2GB'S "BRIAN WILSHIRE PROGRAMME" AT 9 PM, AND ON JUNE 14 1998 ON "SUNDAY NIGHT LIVE" AT 10.30 PM.
With so much concern about corruption, it is encouraging to report that there is now an international non-governmental organization campaigning to lift standards.
The magazine Transitions, which is the standard publication for tracing the evolution of Eastern Europe from communism to a freer society, has a series of articles on corruption in Eastern Europe. One of the articles is an interview with Dieter Frisch of Transparency International.
Transparency International was formed in 1993 by a former World Bank director Peter Eigen. It has 70 national chapters worldwide (including Australia). Dieter Frisch, who also has a background in development policy, said that Transparency International was created by people such as himself and Peter Eigen because they had seen that corruption was one of the major obstacles to economic development in Third World countries. But it seemed difficult to fight corruption by using existing institutions and so they decided to create a non-governmental organization.
The creation of Transparency International has been supported by business people because fighting corruption is a way of creating fair market conditions. Therefore, it is in their own economic interests to have greater honesty.
Transparency International operates differently from a human rights organization such as Amnesty International. Amnesty International investigates individual cases and names the people they went to protect.
Transparency International does not investigate instances of corruption or expose individual cases. Instead, it creates a coalition of people who want changes, albeit for different reasons, and then try to change the rules of the game. Transparency International tackles laws or other mechanisms which either tolerate or protect or even sometimes encourages corruption. For example, some countries permit their firms to bribe a foreign official and then allow the firm openly to deduct this bribe from its tax bill.
The Organization for Economic Co-operation and Development, after two years of debate, has now created a treaty to combat bribery of foreign public officials in international business. Senator Vanstone said last week that Australia will ratify the treaty.
The article in Transitions magazine also has the 1997 Transparency International Corruption Perception Index. The Index is based solely on the perceptions of business people who have participated in the survey. It does not claim to be a survey of whether one country is more corrupt than another – it is simply a matter of business perception.
However, it is encouraging to see that out of the 52 countries in the survey, Australia is number 8, with the top three countries being Denmark, Finland and Sweden. The bottom three countries are: Colombia (where drug runners have more guns than the defence force), Bolivia and the Nigeria (well known to many Australians who receive letters from Nigerian law firms claiming that they have been left money in wills and so would they please send their bank account details to the firm.
There is still a great deal of work for Transparency International to do.