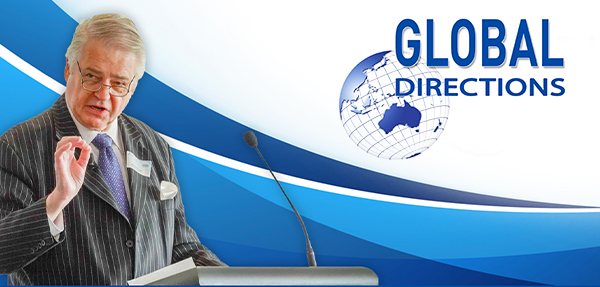 Archive Article: Sustainable Investments. 9 Nov 01
January 4, 2009
Australians are now following international trends and demanding greater choice and transparency in how their money is being invested – and they to want to make sure that their investments match their values.
One of the biggest economic and social changes in recent Australian history has been the creation of a shareholder culture. Owning shares used to be seen as an elite activity for the "Big End" of town. Now – on a per capita basis – more Australians own shares than the citizens of any other country. Australians have caught up with, and are overtaking, the pattern overseas.
Now they are moving into the next stage: being far more concerned about where their money is actually being invested.
Dr Alois Flatz, the head of research at Swiss Asset Management based in Zurich, has been in Australia. I caught up with him last Wednesday in Sydney at a luncheon hosted by the Sustainable Energy Development Authority.
Australians own shares in two ways: directly (such as via the sale of Telstra shares to the general public) and indirectly via their superannuation funds. The superannuation funds are the largest single holders of money in Australian business. In both cases, people are concerned about where and how their money is being invested. For example, in one survey, non-financial performance accounts for 35 per cent of institutional investors valuation. In other words, a good financial "bottom line" is not enough; people and institutions have additional indicators to look out for.
There is good reason for all this concern. We have seen a number of high-flying Australian corporations crash. Therefore, there is an interest in corporate sustainability. "Corporate sustainability" is defined as "a business approach to create long-term shareholder value by embracing opportunities and managing risks deriving from economic, environmental and social developments". The criteria include: management credibility, quality of strategy, quality of major processes, ability to attract talented people, and market position.
This increased scrutiny of factors beyond the bottom line is not due solely to a person's ethical concerns. Good ethics make for good business results. There is increasing evidence of the link between sustainability and financial performance. A person can invest in certain corporations with a clear conscience: both that the corporation meets their own ethical standards and also that their investment will be well looked after.
A key component for the long-term future of a corporation is whether it is innovation-driven. A litmus test here is that a guide for how well a corporation is managed is by examining its environmental credentials.
Swiss Asset Management have pioneered a system for helping investors to assess the sustainability of corporations and so they are setting a lead for others to follow.
To conclude, we are heading into an era where governments will not be able to keep up with the cost of paying old age pensions – hence all the interest in superannuation funds. People have a vested interest in monitoring where their money is – and whether it is safe. Investors need to make sure that their money is in sustainable corporations. The investment needs to last for as long they do.
BROADCAST ON FRIDAY 9th NOVEMBER 2001 ON RADIO 2GB'S "BRIAN WILSHIRE PROGRAMME" AT 9 PM, AND ON 11TH NOVEMBER 2001 ON "SUNDAY NIGHT LIVE" AT 10.30 PM