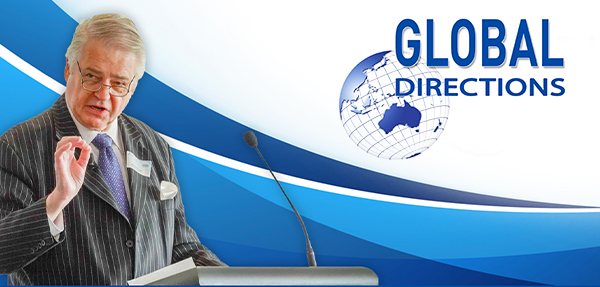 Archive Article: Poverty, Who's Fault Is It Anyway?
February 28, 2009
BROADCAST ON FRIDAY 10TH AUGUST 2001 ON RADIO 2GB'S "BRIAN WILSHIRE PROGRAMME" AT 9 PM, AND ON 12TH AUGUST 2001 ON "SUNDAY NIGHT LIVE" AT 10.30 PM.
This year Australia has been celebrating the centenary of its Federation. Another centennial is the creation of the "poverty line", which was done in England with Seebohm Rowntree's study "Poverty: A Study of Town Life". That was the first attempt to devise a "scientific" measure of poverty.
This has been Homeless Persons Week, with a variety of events being held. The TAP Gallery in Darlinghurst has an exhibition of artworks by disadvantaged and homeless people. On Thursday, I spoke at a forum at the TAP Gallery on "Poverty: Whose Fault is it Anyway?"
One of the issues I examined was the report that Dr Mandy Leveratt has written for the Victorian Synod of the Uniting Church dealing with the measurement of the poverty line. The report is called "The Other Centenary: One Hundred Years of Poverty Lines and Inequality".
The report is well worth reading because it is trying to reframe the debate over poverty. Dr Leveratt warns that much of the current debate is based on the technical aspects of how poverty is measured. Thus academics and politicians trade esoteric points with each in their discussions over where is the poverty line and who are living in poverty.
Dr Leveratt by contrast argues that more attention should be given to the issue of equality. The rich are getting richer and the poor are getting richer – but at a lower rate. Thus, there is a widening gap between rich and poor in Australia. This gap helps to explain the growing politics of anger. For example, a few days ago former National Party politician – now independent – Bob Katter dared the Treasurer to visit rural Australia to tell voters how well the economy is going. According to Canberra bureaucrats, the economy is booming – but not all Australians agree with that rosy view.
The economy may be booming according to the statisticians. But people don't talk to statisticians – they talk to their relatives and friends, and there are many tales of woe. Many people do not feel better off – no matter how many statistics are given to them.
The issue is one of growing inequality. Dr Leveratt shows how there is a growing inequality in Australia and that the country has lost sight of the vision of an equal society that helped motivate the founders of Federation. The process of inequality has been a gradual one. There is no one single government or policy to blame. Instead, the process has gone along in increments.
Thus, the report contains a call for all the major political parties in this election year to outline their policy proposals to reduce inequality in Australian society, especially with regard to job creation, taxation and other social justice issues.
A society is judged by how well it treats its less fortunate members – not how many millionaires it creates. This means that Australia should use the centenary of its Federation to recommit itself to the creation of a society based on equality. This is in all our interests. As the British scholar Seebohm Rowntree warned a century ago, "no civilization can be sound or stable which has its base a mass of stunted life". Thus, if we wish to maintain social cohesion, so we need to have a more equal society.