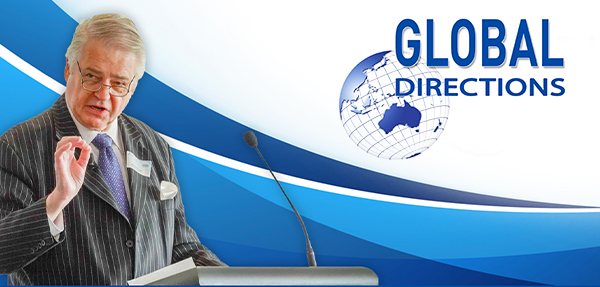 Archive Article: New Ways of Providing Social Welfare
February 28, 2009
If a charity works with the same person with the same problem over a long period of time, then that charity has failed. This is a grim fact – but one that needs to be confronted.
There is much talk of a "crisis' in social welfare, with statements that more money needs to be spent on social welfare. Perhaps more money should be spent. But there is also a need to look at the current ways of delivering social welfare and seeing how improvements could be made. It may well be that the problem is not so much a shortage of money, as a shortage of new ideas and a shortage of boldness in implementing those new ideas. In other words, the same people are on the same welfare carousel just going around in the system.
One source of hope is the growth of the "social entrepreneurs" movement. These are people who use the techniques of business to achieve positive social change. This is not so much a matter of spending more – as in spending it differently.
Charles Handy, the British writer on social philosophy and business management, has written about 29 "new alchemists": visionary people who make something out of nothing. He has helped publicise the inspiring example of the Rev Andrew Mawson of Bromley-by-Bow church, in one of the poorest areas of London, which was a parish church of 12 elderly people when he arrived there in the mid-1980s.
The Rev Andrew Mawson has transformed a rundown East End parish into a thriving parish and a centre of social welfare activities. The total budget (in Australian dollars) is almost four million dollars and it employs over a hundred people. The money comes from a wide range of partnerships including local businesses, health authorities, local government, central government and charitable trusts. He has also helped create a British network of social entrepreneurs, called the Community Action Network.
In Australian church terms, the Rev Andrew Mawson has created a "mission", with the provision of services around the clock, each day of the week. Wesley Mission has been doing this since 1884. It is one of the first Methodist Missions in the world – there is friendly rivalry with Liverpool in England as to which was first.
What is certainly the case is that Wesley Mission is now larger than any Methodist or Anglican Mission back in England – and that some of its growth is due to Wesley being a pioneer in "social entrepreneur" thinking well before the term became fashionable.
The social entrepreneur movement is therefore certainly worth following up. Unfortunately, it has been controversial in some quarters because it is seen as the second best alternative to government. In other words, as government has down-sized and reduced its role in social welfare, then some people have said that the social entrepreneur movement is the way to go as the next best of way providing services.
But: this is not the right to way to look at the social entrepreneur movement. The movement is the best way to go because it is, in fact, the best way to go. This ought not to be dependent on the role of government. The fact is that many clients under the old welfare model were simply kept in the welfare loop. Therefore new ways have had to be found – and the social entrepreneurs movement is a good one. There should be more attention to it in Australia.
BROADCAST ON FRIDAY 29TH JUNE 2001 ON RADIO 2GB'S "BRIAN WILSHIRE PROGRAMME" AT 9 PM, AND ON 1ST JULY 2001 ON "SUNDAY NIGHT LIVE" AT 10.30 PM