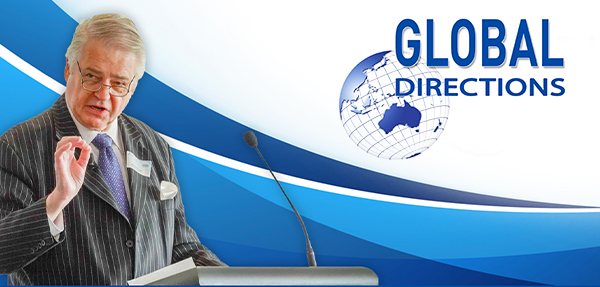 A win-win solution for generating new ideas. 20th June 2008
November 4, 2008
Prime Minister Kevin Rudd's recent decision to hold the 2020 Summit showed the value of bringing people together from all walks of life for an exchange of views to generate new ideas. There is an international organization that already does this very well – and I think that the Australian Government itself should get more involved in it.
The London-based Commonwealth Partnership for Technology Management (CPTM) was launched at the Commonwealth Heads of Government Meeting in New Zealand in November 1995. One of its principal objectives is to promote a co-operative global approach to the harnessing of technology for development through public and private sector partnerships.
It tapped into the emerging trend that national governments in the Commonwealth should make greater use of private companies to assist with economic growth. Meanwhile private companies were themselves recognizing that there were opportunities for growth in working with national governments. It was a win-win solution.
After all, the end of the Cold War in the early 1990s has changed perceptions of the role of business in society. Companies are no longer seen as somehow "threatening". Instead their involvement is welcomed as a source of foreign investment and technical expertise.
Meanwhile companies have recognized that they must get involved in a broader range of issues within the community. The modern notion of corporate social responsibility means that companies have to put something back into the community – and not just seek to make money from it.
The informal CPTM meetings bring together heads of state, prime ministers, government ministers, civil servants, representatives from labour and business in a single forum with a single format: an open discussion on topics of mutual concern.
I have been to a few of the CPTM gatherings in London and I have found them a great source of ideas. You can learn so much in the discussions. Other participants have found them useful opportunities to develop business projects.
Australians in a personal or business capacity have been involved with CPTM from the outset. They have – like me – been most impressed with the value of the meetings.
But the Australian Government itself has not been a major player in CPTM. I am not clear why the Government should have missed out on such an excellent opportunity to broaden its range of contacts and acquire additional ideas, such as how other governments are creating mechanisms to plan for the future.
Dr Mihaela Smith, the dynamic CPTM Chief Executive, while hailing the installation of the Rudd Government, said recently that the challenge for change-makers is to confront the past, to establish legitimacy, and to submerge stale conceptions of "old" and "new" in building a win-win alliance in which everyone gains.
CPTM is in itself an example of how an organization can manage to change itself. It was originally concerned with the narrow – though important – matter of technological change. It has broadened its mandate to cover all forms of increasing trade between the communities with the CPTM zone and to encourage new ideas for the future.
Dr Smith has suggested that the Prime Minister become involved in CPTM activities. I think that this is a good invitation for the Prime Minister to follow up.